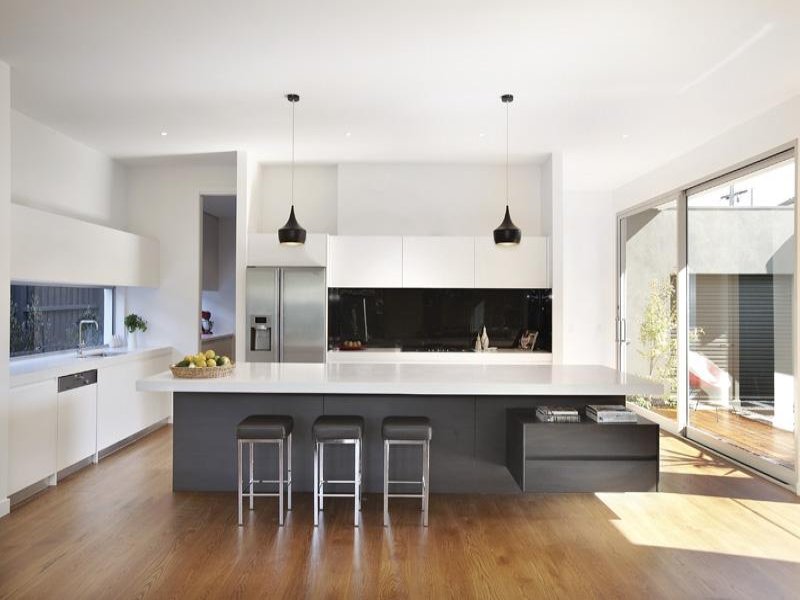 Kitchen islands designs have become one of the most requested features for home buyers when searching for a new home. Having a kitchen island in your home comes with many advantages: That's a great thing that adds storage, place to cook, place to eat add style, efficiency and beauty to your kitchens.


For today, we gathered a series of kitchen island design ideas, each one more creative than the next. We figured that by choosing diverse designs, we would give you a clue about the available models out there, making it easier for you to pick the perfect one.


If your kitchen is big enough then you definitely should have a kitchen island there. Typically such islands can be found in open kitchens but you can install it on any kitchen that have some space for it.


Kitchen islands become popular about 50 years ago so nowadays they are quite sophisticated and you can find ideas to design an island that fits any of your needs.


The kitchen island fitted with extra drawers and cabinets can also extend the kitchen's storage capacity.


The countertop should be beautifully designed with lot space to create a perfect seating area where you can have casual meals.


If you are short of space, then design a slim kitchen island that will serve as a buffet, bar, prep area but do not include a dining area in it.


Choose a kitchen island wisely, and it will not only come with functional benefits, but with an aesthetic effect that can change the whole appearance of your kitchen for the better!