The perfect Bedroom Design Ideas are possible to achieve! Among all the great details that can make your bedroom your dreams corner, the bed is the most important part of all the design concept in what concerns your bedchamber.
Now that Spring is here and that Summer is almost coming, your bedroom decor demands strong color schemes and happy patterns. The options are infinite: since fabric, to velvet, leather, painted wood or metal. And today, Home Design Ideas Blog is the place to get the best bedroom decorating ideas.
GET UNUSUAL HEADBOARDS
Beds may look very similar and boring if they do not have stunning headboards. Beautiful beds aren't hard-to-find. Let's see some bedroom decorating ideas using unusual headboards:
Now that you saw a selection of images with bedroom design ideas using unusual headboards, you can press the arrow to see more home design ideas for bedrooms.


SIMPLE FABRIC HEADBOARDS
Simpler headboards are equally admirable. If you prefer a basic bed you can be daring and imaginative in waht concerns the remaining bedroom decoration. Use stronger details like patterned bedspreads. On the other hands, if your headboard is patterned and colorful, use simpler details.


BUY A VELVET HEADBOARD… OR A LEATHERED ONE
The princess of all the bedroom designs is velvet. But the queen is leather. This is the most successfull way to get a luxury bedroom: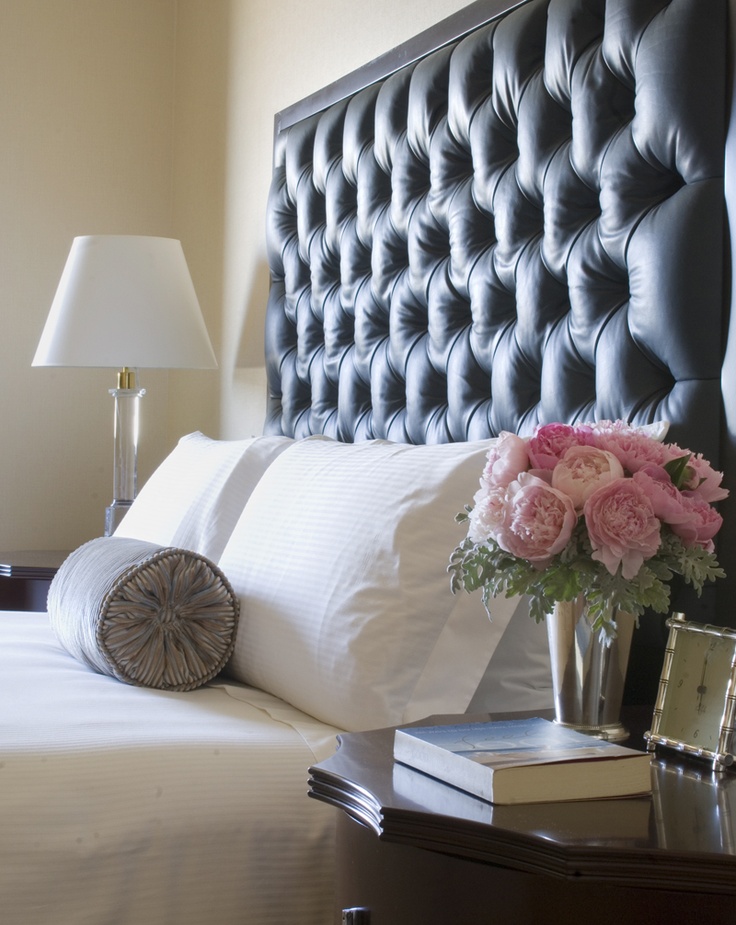 WOODED BEDS
Wooden beds are the perfect option for a scandinavian design or a swedish design, for instance. You can get your own special bed with a do it yourself project.


We hope you liked and enjoyed our bedroom decor tips. As you see, is not impossible to get a beautiful home. Turn your decorating journey into a happy adventure.